Librem Social¶
Download and install Librem Social from the App Store. Once installed, launch Librem Social and press LOG IN. You do not need to change anything on this first screen.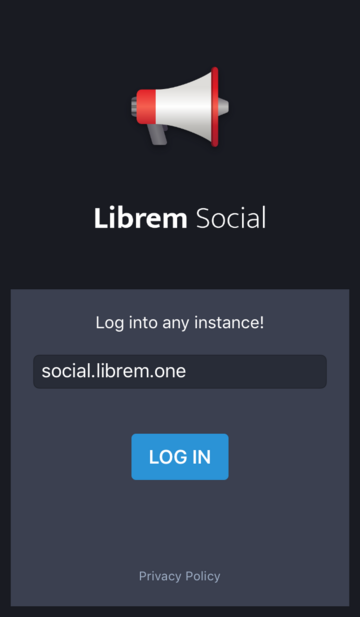 Then enter your Librem One Address, your Passphrase and press LOG IN.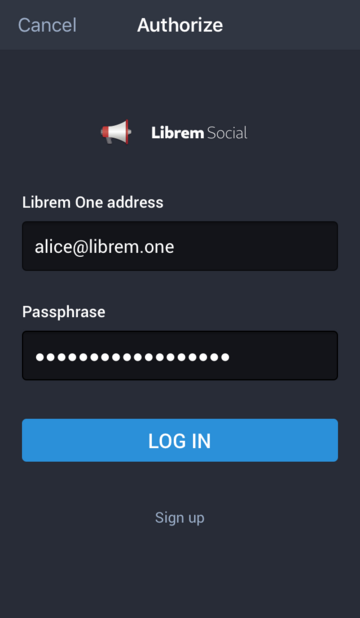 This brings us to the main screen you'll see when you open the app. Once you follow a few people, this area will be filled up with TOOTs from other users. Press the Pencil button on the bottom to send someone a TOOT!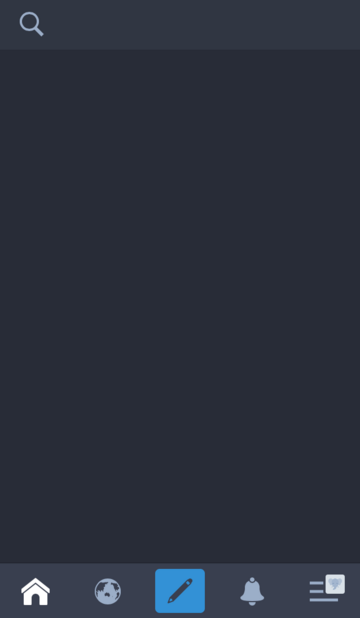 Like another bird based app, just type @name and they will show up. Select them, type in your message and then press the TOOT! button.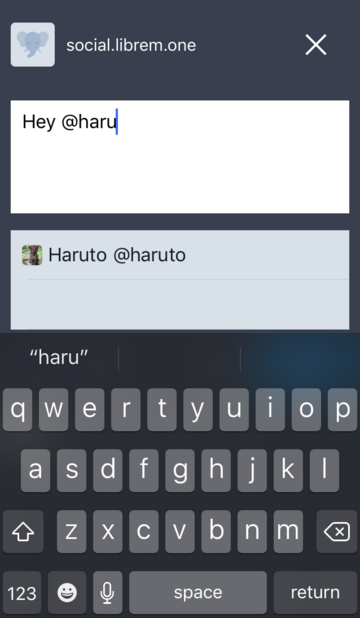 Here are some Librem Social accounts you can follow to get you started:
@purism – Official Purism Account

@todd – Todd Weaver, Purism CEO
See also
Please refer to Librem Social Docs for more tips, tricks and how tos!