Librem Social¶
Login¶
Start the app, you will see the welcome screen: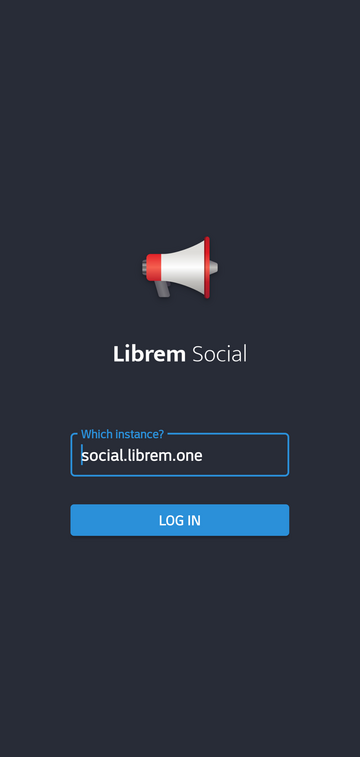 It will automatically open Librem One Mastodon instance in your browser, where you need to enter your login data: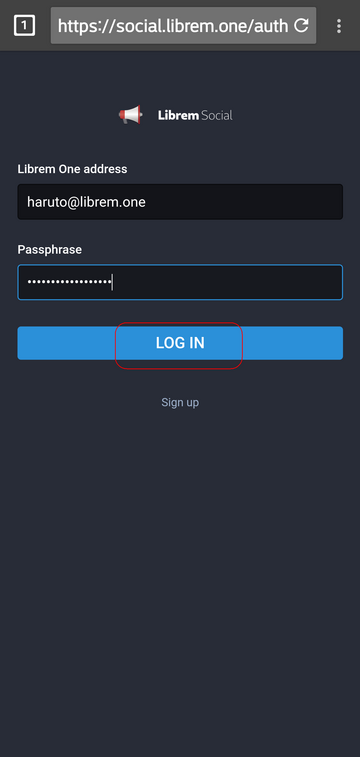 Authorize the app: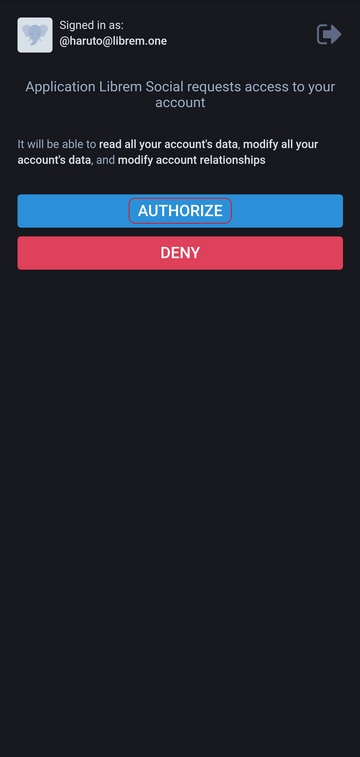 and you are back in Librem Social app: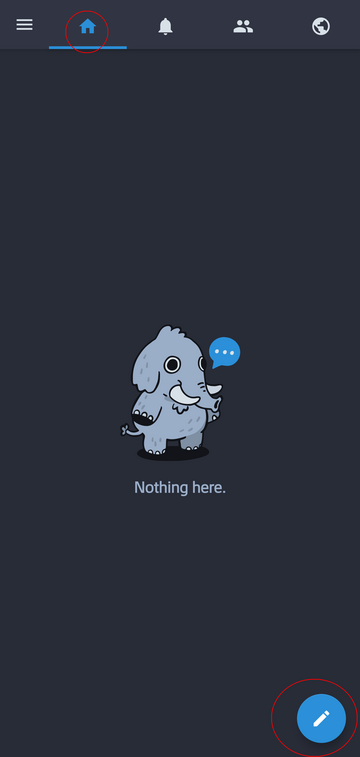 Writing first post¶
Tap the pencil button (see the image above) to write your first post: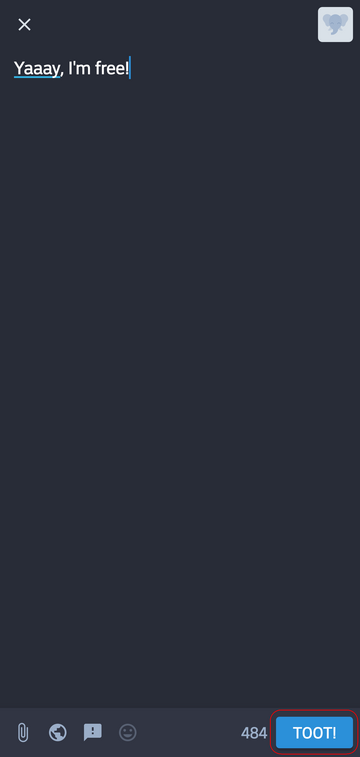 and tap TOOT! to publish it: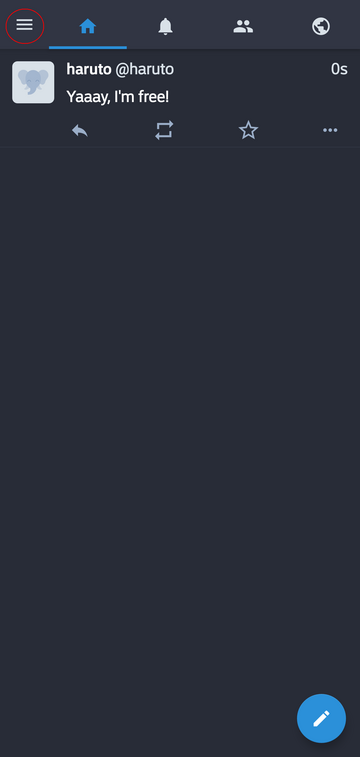 Serching for friends¶
Let's find our friend Alice. Start by sweeping from left side (or tap the app menu button) to access the app menu:
tap Search and enter our friend's email: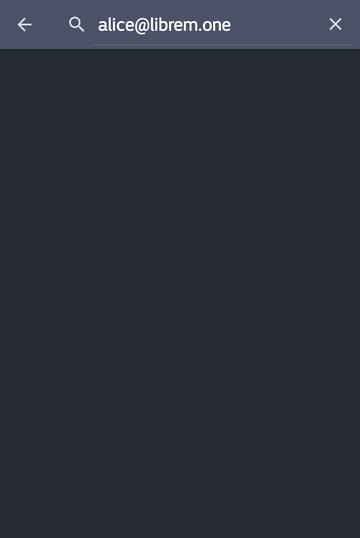 Okay, here's Alice, first on the list, we recognize her profile picture: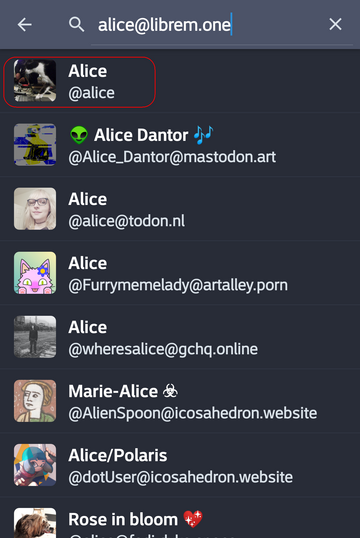 Let's tap that first entry to see her profile: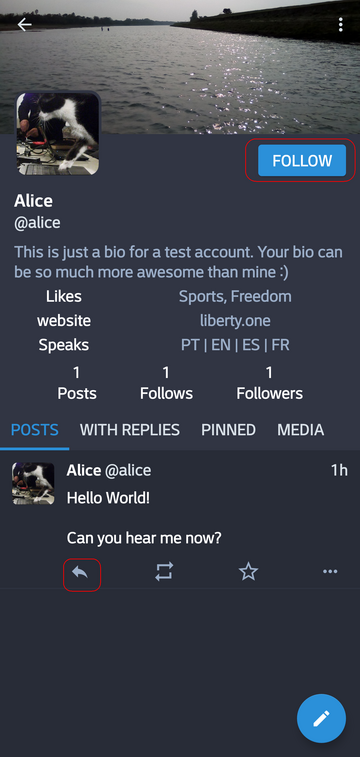 Let's follow her by tapping the FOLLOW button, and let's reply to her toot: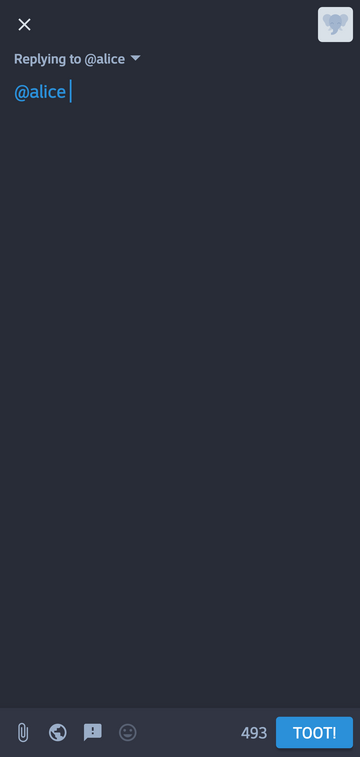 Here are some Librem Social accounts you can follow to get you started:
@purism – Official Purism Account

@todd – Todd Weaver, Purism CEO
See also
Head on to Librem Social manual to see how to change your profile picture and change other settings.