Librem Social¶
You get started using your Librem Social account from PureOS by opening PureBrowser.
Typing the address: social.librem.one and the following information:
Username: your_librem_one_username@librem.one

Password: your_librem_one_account_password
And press "Log in"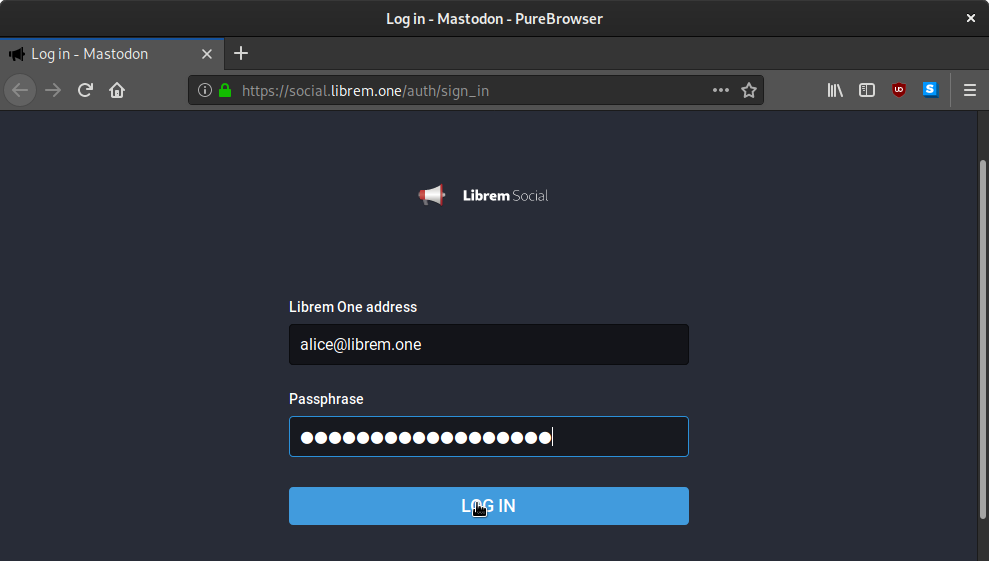 First time you login, you will be greeted by three pages with useful tips about Librem Social. Press the button at the botom of the page to advance and at the end press: "Finish Tutorial"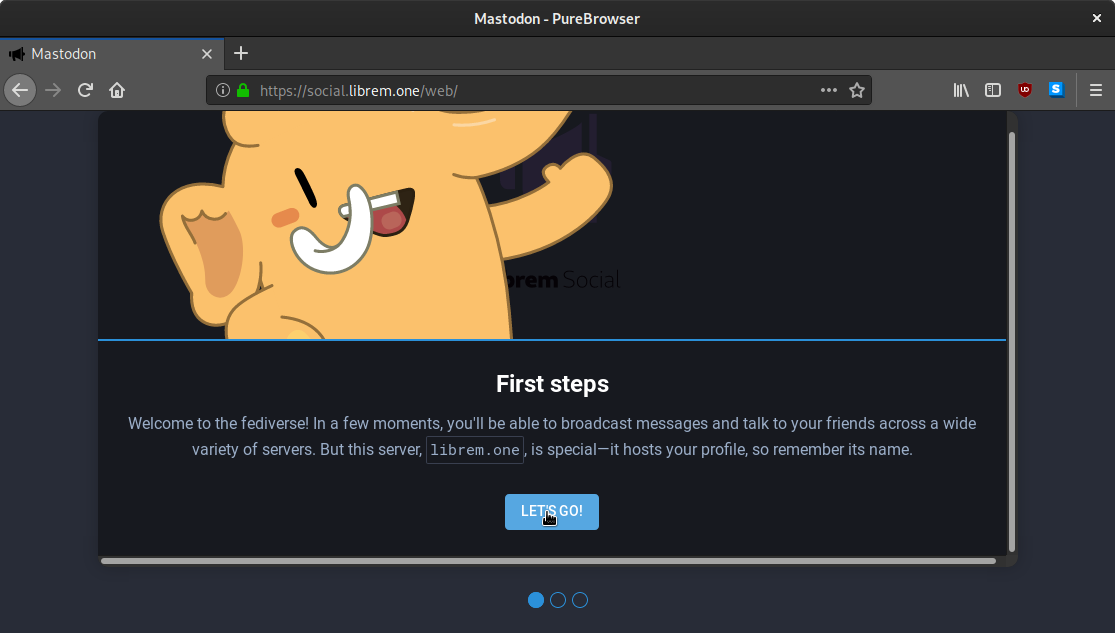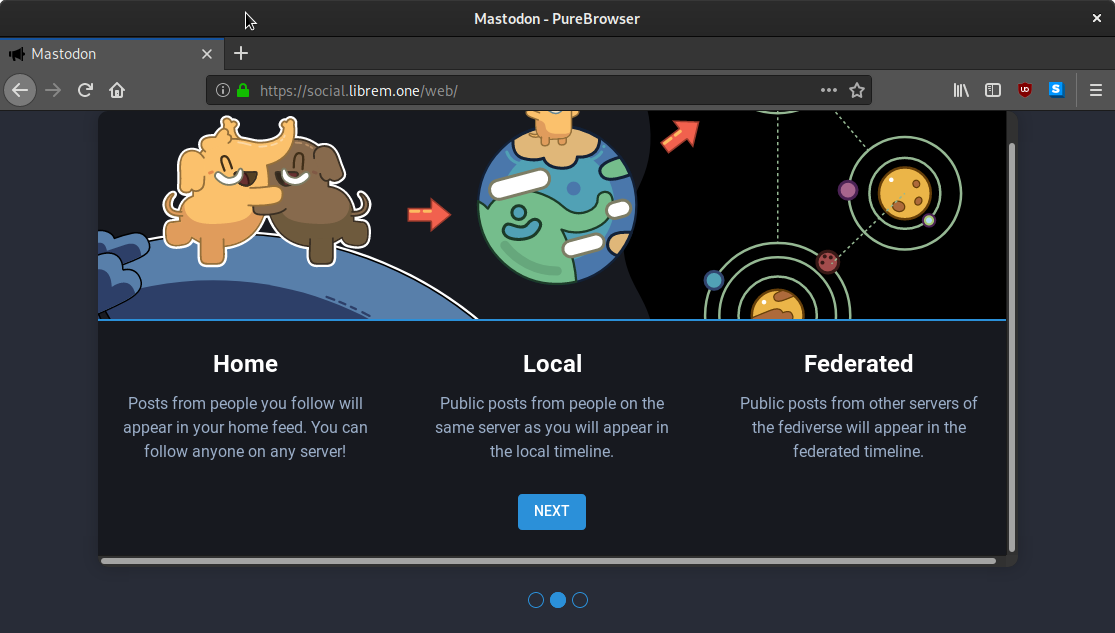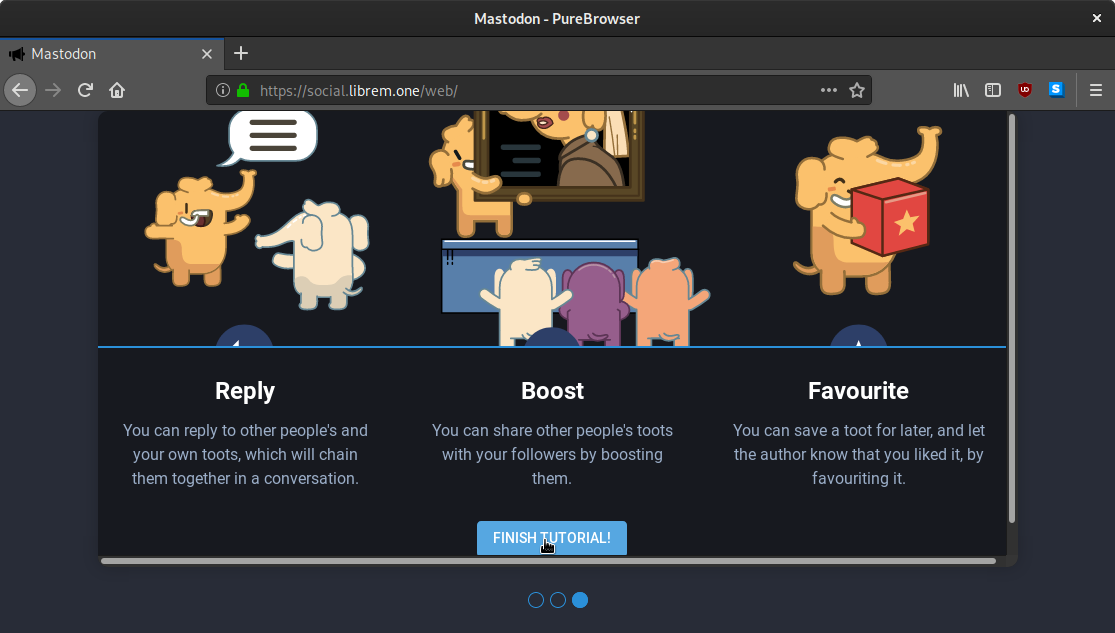 Once you successfully log in for the first time in Librem Social, you might want to set your profile information. This does not need to be done after the first log in, it can be done at any time later on, and you can start posting immediately if you want.
You can visit the "Edit Profile" page by pressing the button on the upper right corner of the main window.
After that, on the left side bar you will see the button for "Edit Profile".