Librem Chat¶
Download and install Librem Chat from the App Store. Once installed, launch Librem Chat, enter your Librem One credentials and press 'LOG IN'.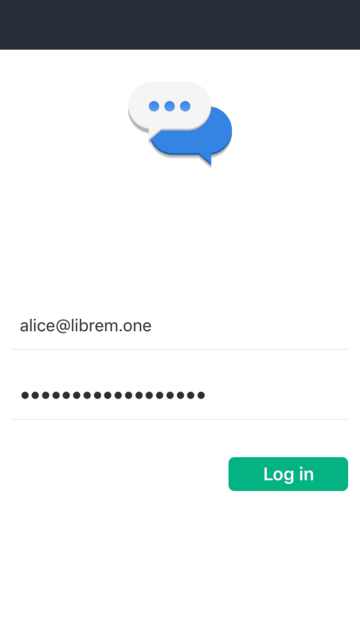 This is the main screen. From here you'll see previous chats with individuals (People) and group chats (Rooms). If you want to find contacts, click on the little person icon (bottom, middle).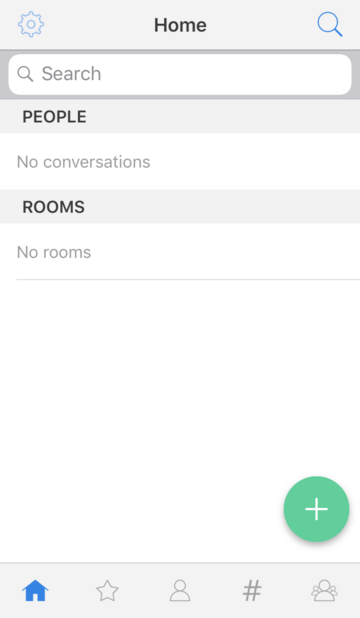 Your phone will ask if Librem Chat can check your contacts. Pressing OK will bring up all friends or family already connected through Librem Chat or other Matrix based services.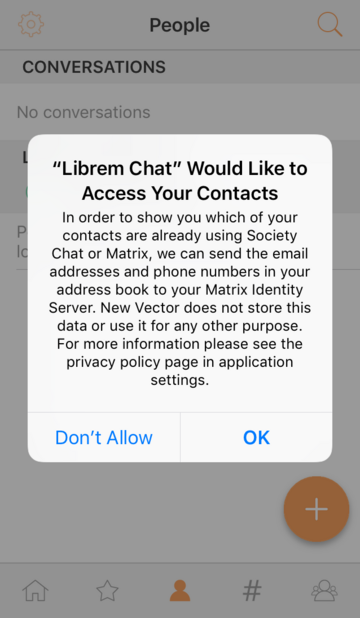 All of your new contacts will show below. If you want to start a chat with someone, press the + on the bottom right.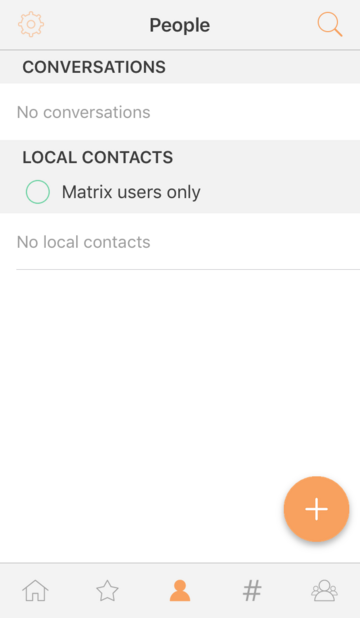 Select the following:
Start Chat To start a one on one chat with a contact

Create Room To create a room with multiple participants

Join Room To join a room already created
After that, it functions like any chat app. Talk with friends and family, share photos, anything you'd like. We hope you enjoy.